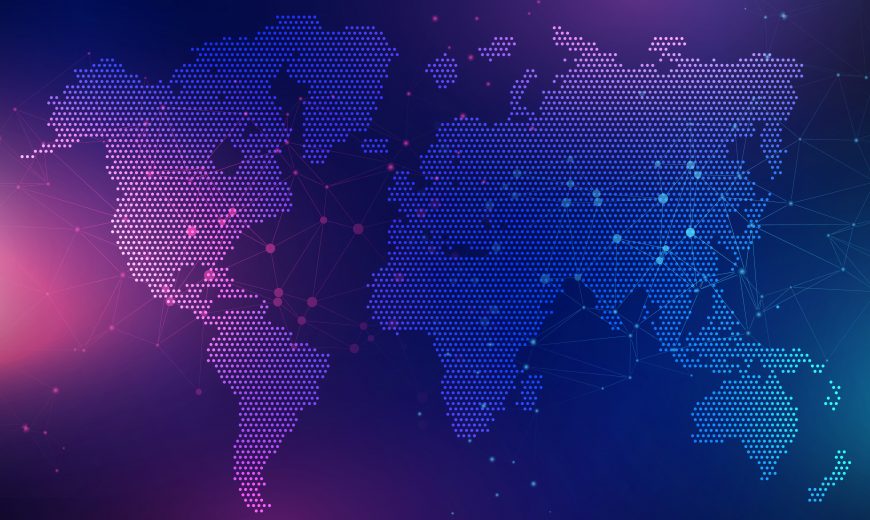 5G : The network that sets to hit the right spots
The future of the internet is nearing as Malaysians can finally experience the anticipated 5G network .
Yes the 5th series of the network which said to hit Malaysia in 2023, be the problem solver to many technical defaults and errors, at the same time boosting the industries in the country.
Now what is technically 5G? It's the latest generation of the global wireless network, replacing the outdated 1G, 2G 3G and 4G networks.
This edition is designed to change the whole scenario of the Internet by connecting virtually everyone and everything together.
To do so, the 5G network is set to deliver higher multi-Gbps peak data speeds, lesser time for data transfer and huge network capacity that allows higher performance and improved user experience.
With that said, this can be the right option to push industrial players to a whole new level as well the right antidote to cure the implications due to the COVID-19 pandemic that is said to last at least 2 years.
So, what industries are we talking about here and how will 5G can help transform them in making tremendous impacts to the economy?
1. Manufacturing
With the fast data transfer and higher bandwidth, 5G can help manufacturers reorganize the factory floor layout and improve production standards.Also it will increase the collection of data and provide real-time data analysis for machines in the factory, as well as for devices out in the field. This will automatically increase the production capability and efficiency, thus making it more profitable.
2. Health care
This is one of the crucial sectors that needs 5G in their system. Several aspects of health care can be transformed , including an increase of telehealth on mobile devices to patients in rural areas and to speed up analyzing health data in real-time.As a patient we can receive medical diagnosis and treatments without wasting a second.
3. Finance and banks
5G will draw a big path to the financial industry as it improves technology that allows better and faster services to clients and customers. Banks can be offering lightning-fast services to remote customers while gaining a deeper understanding into customers' behavior in real-time that allows personalized products and services. Plus, mobile banking will work without lesser interruptions.
4. Media
WIth 5G, you can stream contents effortlessly thanks to Enhanced Mobile Broadband (eMBB) being built into the technology. With that, you will be able to watch videos or play video with seamless experience. 5G also enables for a lower cost per gigabyte ratio, which means streaming capabilities will be more cost efficient.
5. Transportation and logistic
Now, if you are a fleet manager, good news, 5G can open new doors to your business, at the same time give satisfaction to your customer. Plus, it gives more responsive networks meaning better fleet-wide communication between drivers, managers, and customers. The technology also ensures safety which improves sensors helping drivers stay in their lanes, avoid collisions, and automatically call emergency services in the event of an accident. These are few industries that will have a big makeover once 5G hits center stage.
In August, the National Digital Network a.k.a Jendela was introduced by Prime Minister Tan Sri Muhyiddin Yassin which will prepare the nation for a gradual transition to 5G technology.
This would begin by expanding the 4G mobile broadband coverage and improving mobile broadband speeds from 25Mbps to 35Mbps, enabling 7.5 million premises with access to gigabit-speed fixed line broadband.
2020 might not be a fruitful year, but with upcoming technologies like this, we can say the future will be bright.